Remember those rainy days when you were young playing board games inside? Classics like Chutes and Ladders, Sorry!, and of course Monopoly.  Now that you're grown you might be yearning to relive those fun times with your kids and that's great, because board games are an excellent way to spend family time together. In a world that's ever-focused on devices to gaze into, board games are a perfect way to unplug and get some real face time.
There's one small problem though, those old games don't hold up.  They aren't fun. They are repetitive, tedious, sometimes breed arguments, and are just plain bad.  So do yourself and your kids a favor and try something new. There are so many games out now that are actually fun for everyone. I made a short list of my 3 favorite family-centric publishers and some of my personal favorites of theirs to play with my kids. The list also goes in age-ascending order.
Haba is a company out of Germany that makes great games for smaller children.  The rules are simple to understand, the components are good quality and often made out of wood and the game themes are unique and fun.
Gamewright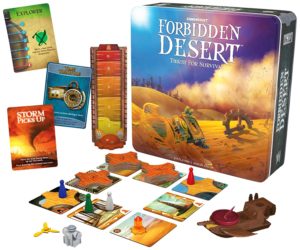 Another company focused on making good games accessible for kids and makes card, dice, and board games for all ages. Their games often come in tins, which is cute but also cumbersome if you've got some serious board-game-shelf-Tetris going on.