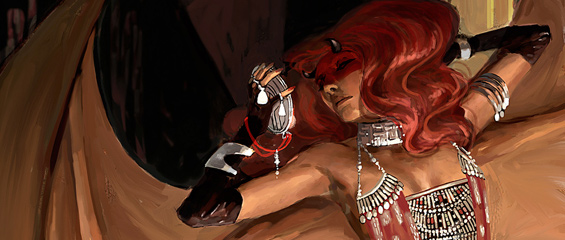 Abstraction Elation
There is beauty in the amount of abstraction that goes into playing 4e D&D. On one hand you have these great things like "combat advantage" that sum up a huge variety of situations with a simple set of words, also things like "sneak attack" and "ongoing damage" work wonders for the imagination and mechanics simultaneously. All these things work, and they work well. At-Will and Daily powers make sense, and they imply instantly recognizeable mechanics to even the newest of players ("Encounter" is another story, and a blog post for another day).
This condensed, streamlined, codified version of D&D that is 4e has truly been its blessing and its curse, I believe it would have been much less of a curse had the original core books did a better job explaining the ins and outs of the game instead of simply implying them. This goes back to something Sersa V and I talked about ton the Haste podcast and how these big companies like WotC need their "What is an RPG" sections and they need to do them damn well. But I'm not talking just this section alone, those books could have done a lot to speak to the reader like a person and lay things out in layman's terms when it came to running their games. The DMG did a good job of this, the DMG2 did an even better job, the PHB's…not so much. Problem is, those DMG's fell into the hands of probably only one fifth of the D&D player base, which is another problem entirely for our hobby. Steve Winter explains it a lot better than I can though, so go have a read.
I'm An Ugly D&D Duckling
I dont know what demographic I fit into for things like this to be honest, because when it comes to games I don't care about dungeon ecologies or every motivation and biological process that goes into what makes a creature or NPC tick. I don't care about the lack of logic as to why everyone hides their valuables in underground labyrinths, or the why or how magic plays its part in the world. I certainly could, and would sit around and theorize these things with people, and often do when coming up with campaign settings and such – but when it really comes down to it I could give a shit less about the where, how, and why of all of these questions, and I think my players feel the same.
I play games to have fun, I really do. For me, fun isn't writing a thesis paper on the logic or reasoning behind how and why a tribe of goblins have thrived for X years and managed to build kingdoms or create trapped pits of spikes 40′ deep and covered them up with a rug. Do your players ever ask "well gee, why would the king guard his precious amulet of undead curbstomping with a meticulous chess puzzle, was chess even part of this world?" My answer is why do we care if we are knowingly just playing a game? Chess is a part of our world, now try solve the puzzle! While this is more of a debate on realism/meta-game, what I'm getting at is – while I don't normally care about these things, sometimes the amount of abstraction breaks the game down for me when I know I should care less.
Abstraction Distractions
As much as I'm for assuming "combat advantage" could mean a multitude of things, or how much enjoyment I could obtain from a room with a giant chainsaw wielding demon full of traps inspired by Mario Brothers logic – some of these abstractions still bug me. The game starts to break down for me when this happens, and while I'm no stickler for realism in my games I just can't see justifying certain aspects of 4e's design. Couldn't we just have had a section in the DMG explaining how to emulate monster behavior if you really want the "tanking" feel from MMO's? Wasn't the "aggro" or "hate" a mechanic invented to do exactly this anyway? Marking targets in D&D was always something that puzzled me, my group has always completely ignored the mechanic and we've got along just fine.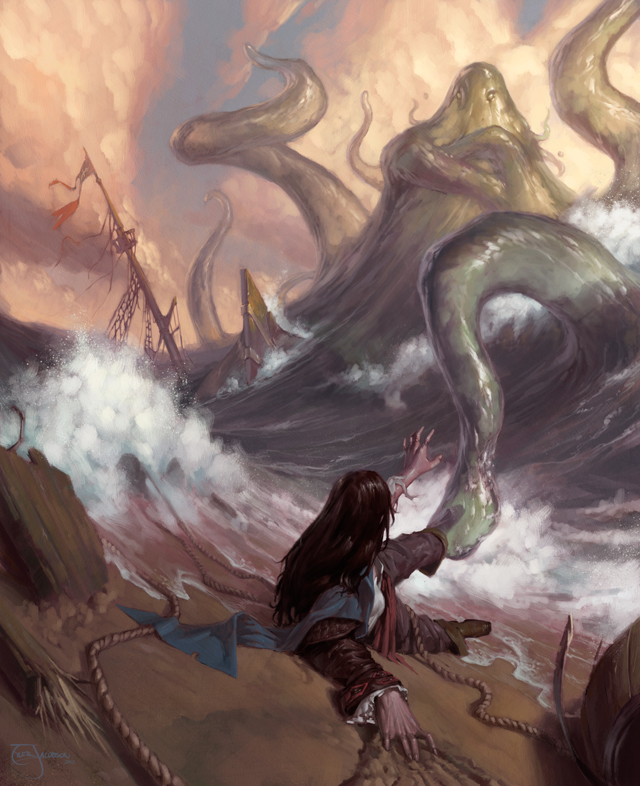 How does CHA help a rogue fight? How does CON power a warlock's pact with otherworldly entities? How does INT affect the religion skill? Why does everything conveniently end on my next turn or when the encounter is over?
Some of these things never quite added up for me, and while I could make an entire blog post about the how and why of my feelings that 4e made ability scores seem like the most trivial aspect of your character sheet, I'll spare you all and save that too for another post, another day. But the question that remains for me is while some abstractions don't seem to bother me at all, why do other (possibly less abstract) elements really seem to pull me out of the game? Perhaps I'm immersed in the game, more than the game world?
I'm not asking for or suggesting more simulation, or trying to argue for or against abstraction here. I'm just trying to gauge how much is too much, and I'd like to know other people's opinions on these things. When (if ever) does the game break down for you? How can we fix things like this possibly heading in to D&DNext? I welcome your thoughts!