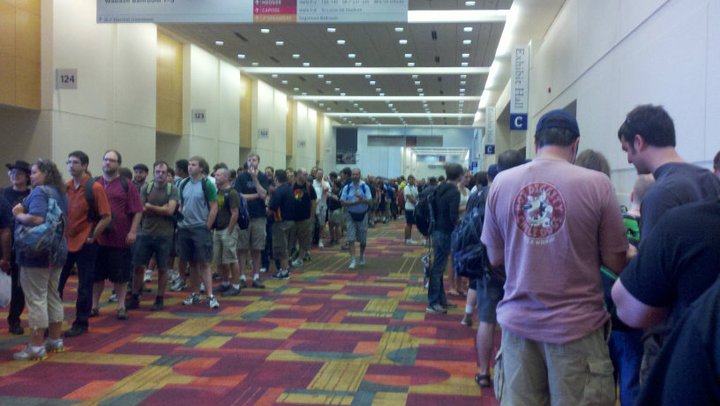 I've done a few of these articles over the years, and even though we won't be making it this year, I've seen some friends make posts around social media asking for advice on this very topic so I decided to make an updated and revised blog post for you all. I hope it helps, and enjoy your con!
Snacks, Snacks, Snacks, and WATER
I can't stress enough how important it is to bring snacks, especially for children but also for us adults. Sometimes it is hard to find time to fit a meal in during a convention, so snacks are essential. Healthy snacks are better but make sure you have things your kids will eat. I would recommend staying away from anything chocolate because it will most likely melt in your bag. Also, water is a must because staying hydrated is important and the bottled water in vending machines is so expensive. Save that money for your convention budget! Speaking of which…
Budget!
Before conventions I usually tell my kids that they will be able to get one board game and usually one other small thing (set of dice, jewelry item, toy sword, etc.) so they know what to expect. There are so many fun things to buy at conventions, and provided you're not infinitely wealthy, it might be helpful to give your child a budget or some kind of limit. Set these expectations before you even pack up for your trip.
Plan Ahead, but Don't Over-schedule!
See that photo up there? That was from a few years ago, Gencon's numbers have raised by the tens of thousands since then. Order your badges ahead of time, or be sure to show up early unless you want to experience the standing hell that is badge pickup. Doing this with small kids makes it even harder!
Signing up for an event or two is a great idea but make sure that you don't overbook. Children will need time to decompress away from the crowds. If your hotel is close try to go back for a nap or just some quiet time. If not, try to find a quiet spot to rest for a bit. If nothing else maybe take time to have a long meal in a nice air conditioned restaurant nearby. Bring small activities so they have something to do during breaks too.
Tackle The Exhibit Hall Like You Would A Dungeon
The exhibit hall is usually the most crowded place. Often times it is hard to walk through and it could easily overwhelm an adult, let alone a small child. Use the convention program booklet they give you to plan out what things you want to see in the exhibit hall. Map your route through, find places to rest, and to get the best loot! We did this when we went to Origins this year and it was a big help. Instead of wandering aimlessly we made a plan to go to certain booths to check out specific games and other things we were interested in. Of course, we found other things we wanted to look at on the way too but we were also able to stop by all of the booths on our list before the kids got bored or tired.
Save vs. Sickness
Con crud happens and kids aren't immune. Make sure you get hand sanitizer for those times when you can't wash your hands. Places like Bath & Body Works have great travel-size hand sanitizers and holders so you can attach it to your badge, lanyard, or backpack. They even have some really cute ones for kids!
Meal Time, Happy Time.
Try to eat meals a little early or a little later. Lunch at 12 will be super busy anywhere you go. Maybe try an earlier lunch to avoid some of the crowd or eat some snacks and have lunch a little later.
Explore Indy
The Children's Museum, Indianapolis Zoo, Rhythm! Discovery Center, and the Indianapolis Museum of Art are all great places to check out. I wouldn't recommend the Children's museum for older (10+) kids, or the Museum of Art for younger ones though. The Indianapolis Zoo is great because it has things for all age ranges to enjoy, like baby goats. You can even pet a shark, no one's ever too old for that!
Be Safe
Before you get to the convention talk to your child about staying with you. Even the most cautious child can get swept up in the excitement of the convention. They might see something they want to look at and have urge to run over there to check it out. The crowds can also be intense. Even if your child is over the hand-holding stage of their life, it might be a good idea to hold hands to make it through the hall together. Even with these precautions sometimes things happen and you might get separated, so make sure your child knows exactly what to do and where to go if you do get separated. The convention staff are very helpful and easy to spot so they are usually a great go-to scenarios like this.
Multiple Kiddos
I have a 7 year old daughter and a 10 year old son. It has always been a little difficult at conventions because my older child is able to do more than his younger sister. Make sure you do different things for each child. If you have a separate person to be with each then maybe split up for a while. I usually take my daughter back to relax at the hotel or out for a treat while my son goes with his dad to demo a game or do other things that she gets bored with.
Have Fun!
Bringing your kids to the con can be a huge task to undertake, but it's usually worth it as long as you create some good memories while you're there. Have a blast, and don't forget to pick up some new dice!
About DreadPixie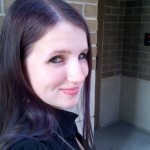 DreadPixie mostly serves as editor the curmudgeonly Gazebo who writes here, but she also dabbles in a bit of blogging herself. She's also into streaming video games on Beam these days. She has a mean addiction to Dark Souls, Shadow of the Demon Lord, and baking. You can keep up to date with whatever awesomeness she's up to by following her on twitter @DreadPixie.