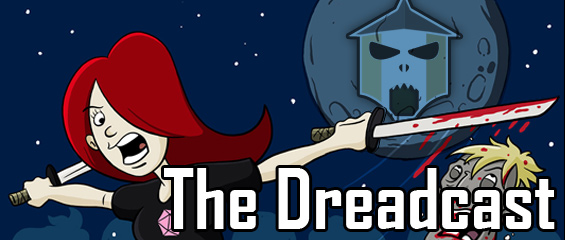 Here's another episode for you guys! This time we talk about the differences between older versions of D&D and newer in regards to how things are adjudicated. Momanatrix is a big fan of current edition D&D, as it's what she started with and makes the most sense to her. I can't say I disagree with her either as I share most of her sentiments, she asks a lot of questions here so perhaps you guys can relay some of your insight upon us gamer-youngsters.
We are very much enjoying our "OSRIC" game we're playing in right now but I do think it is a large leap of adaptation for both of us, and being that she wasn't baptized in the Asmodean fires as I was at a young age, so some of these elements of D&D are still very fresh for her. So join us for the next 15 minutes or so and listen in, be sure to hit us back in whatever method suits your fancy. Hope you enjoy, and be sure to let us know what you'd like to see more of on the Dreadcast. Also, yes, she talks a lot more this time 🙂
Just click play or [download_link link="https://dreadgazebo.net/audio/DreadCast_Episode2.mp3″ variation="red" target="blank"]Download It[/download_link]
[audio https://dreadgazebo.net/audio/DreadCast_Episode2.mp3] Intro: "Midnight Sun" by AFI | | Outro: "As The Cold Rain Falls" by Tiger Army.