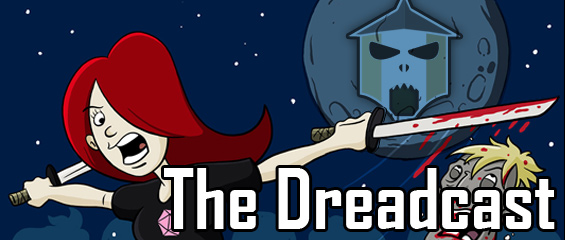 So I'm not entirely sure why we went and did this but, but we figured we'd give a short podcast a whirl. You see Momanatrix and I have some pretty good conversations (see also: arguments) about RPG's and gaming, and a bunch of other nerdy stuff. There have been plenty of times where we'd wished there were more voices to contribute to our conversation, so here's exactly that opportunity. I'm not sure if we'll ever do another one of these  but, we figured hey, why not?
Based on how feedback goes (not sure my audience cares for audio) we'll see if a second episode ever arises, if that does turn out to be the case we promise to keep it brief just like this one. We hope you enjoy listening and would love to hear your feedback any way you'd like to give it to us – hit up the facebook or google+ pages, catch @momanatrix or myself on twitter, comment below, whatever floats your boat! Topics should be pretty self explanatory based on the title of the post here, maybe someday we can argue over pixies or whatever else comes to mind. Enjoy!
Just click play or [download_link link="https://dreadgazebo.net/audio/DreadCast_Episode1.mp3″ variation="red" target="blank"]Download It[/download_link]
[audio https://dreadgazebo.net/audio/DreadCast_Episode1.mp3] Intro: "Where Eagles Dare" by The Misfits | | Outro: "Songs from the Earth" by Son of Sam.