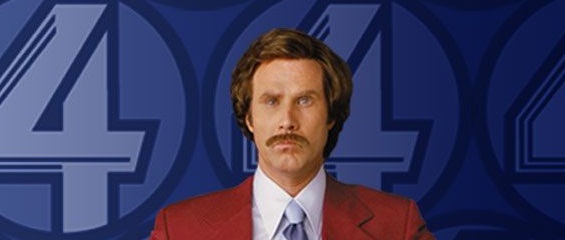 Hatorade, Vancian Magic, Tactics, and Other Things
I'm here at DDXP and after yesterday's Class Design Seminar, the internet has seemed ablaze with irrationality. I'd like to quell this uprising somewhat by pointing out a few key factors. First and foremost please watch the video I just linked to in the sentence prior to this one, and watch the whole thing, not just snippets that get your underwear in a knot. Did you watch it? Okay, now that you're back allow me to elaborate on some key points that were both expressed during the seminar and to myself personally in conversations with WotC staff.
First And Foremost
[fancy_list style="arrow_list" variation="red"]
This stage of development is PRE-ALPHA, if you don't know what that means it basically boils down to things scrawled on napkins and then brought to fruition in a word processor. These things can and will change, this is all very very early in the design process.
If you don't like something once the playtest reaches you, give feedback!  Be vocal about it, be respectable, and be constructive, if you have a problem with something – try and have a remedy in mind when submitting feedback (my words, not WotC's).
Regarding 4e "being forgotten", the modules for other edition compatibility haven't even begun to be written yet, Schwalb himself says he starts that stuff "next week" during the seminar.
Regarding how well 4e will come through into D&DNext, remember that Robert Fucking Schwalb – the guy who has cover credits on half of the books ever published for 4e is the metal loving pirate of awesome that is sailing the 4e tacticls module ship (probaly among many other 4e related things, he loves 4e).
[/fancy_list]
On Vancian Magic
[fancy_list style="arrow_list" variation="red"]
Vancian magic is only being explored as one of many venues that magic will be expressed as within the game.
That Vancian magic is being tweaked to accompany a friendlier approach, including new ways to regain spell slots other than long rests, and there was also mention of very at-will like abilities and other things I can't tell you.
At this point it seems only "core" classes are looking at Vancian magic
Just because game-centric terms like "Primal Controller" will disappear doesn't mean D&D won't be a game.
[/fancy_list]
On Tactics / Edition Compatibility / Tone
[fancy_list style="arrow_list" variation="red"]
As already mentioned above, Rob Schwalb is in charge of the 4e tactics stuff, trust in him (and the rest of the stellar design team) to do a great job bringing these things over.
The team hasn't even begun to write these things yet (to my understanding) and so they in turn do not have solid answers for everyone just yet, this doesn't mean they have forgotten anyone, are trying to pull the wool over anyone's eyes, or anything else ridiculous I saw buzzing around the internet yesterday.
The tone of these guys may seem very certain as in "this is how we're doing X in D&DNext" but you have to remember they are designers, they are programmed to feel strongly about their ideas, while they may not even be cemented to anything just yet.
Also please, please keep in mind that everything mentioned is a very 'at this point in time we are exploring doing X' as opposed to "this is how we're doing X" even if their tone may have sounded like it. These guys are only human and none of this is rehearsed, cut them a break.
[/fancy_list]
Back Into The Fray!
Well that's it for me for today guys, going to check out the Lords of Waterdeep board game, get some more interviews for Obsidian Portal, record the next seminar and wander aimlessly for a while. I hope I can help breathe some rationality into a community that is somewhat enflamed at the moment, please give these guys a chance. They are making the next edition of D&D for us, its fans. Hang in there and have some faith.
You can stay updated on all of my DDXP exploits and interviews over on the Obsidian Portal Blog for interviews, videos and more.
It shouldn't need to be said, but I will anyway in light of recent events: don't bother posting flametastic comments on this post, I'll just delete them.