The "Gateway Drug"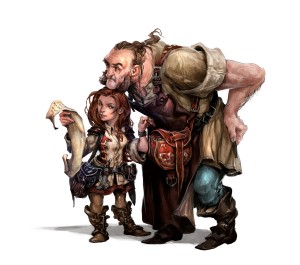 As a dad and a longtime player of tabletop RPGs, I often find myself in situations where I'm attempting to convince people to try them out. Beyond my immediate family, I regularly advocate among co-workers and non-gamer friends and relatives that they should try playing RPGs. In these endeavors I've had relatively good luck, but I'm often surprised to hear about the hurdles new folks come across when diving into the hobby.
D&D is the default go-to I've recommended to most people for obvious reasons for a long time now, but that's not the case recently. So today I want to talk about why I believe D&D is actually one of the least approachable games for RPG newcomers to play. It's widely assumed that D&D is the "gateway drug" into our hobby, but I'm starting to believe the opposite of that.
Let me go on first by saying that I'm reluctant to fully accept this thought though, because on an emotional level I really love the game and have a lot of respect for most of the folks currently working on it. While I do have a long history with the franchise and often am overtaken by the nostalgia of being a 14 year old kid playing the game for hours on end with friends and drawing maps inside of my now dilapidated 3 ring binder covered with a hastily-affixed inkjet print out of some of Larry Elmore's art, I'm not sure that it's really the a game for the RPG-curious in its current iteration. It may be my coalesced personal preferences over time, it may just be me getting older and extra curmudgeonly, but I also believe some of it has to do with the ethos currently surrounding the game.
I'd wager some of what I'm about to posit will be an unpopular opinion, but I'm not a stranger to such things so let's dive in and see if you still want to be friends afterward. Herein are my reasons why I don't think our beloved D&D is meant for newcomers, followed by what we can do to change that.
The core adventure products aren't meant for inexperienced players. As mentioned previously, the sheer magnitude of the hardback D&D adventures being put out aren't for the novice, or the casual. They're huge, poorly organized, and require a majority of the material to be read up-front before jumping in and playing. Even then, good fucking luck remembering all the nitty gritty secrets and details required for the dozens of locales and entire cast of NPC's you'll need to keep track of without continually re-referencing the materials. If you want a module that's digestible enough to run in a session or two that doesn't require campaign-spanning commitment you'll need to seek out third party publishers, or community created content. The most digestible example of a Wizards D&D adventure that I feel best represents what I'm talking about is the Lost Mines of Phandelver, but outside of the beginner box we haven't seen anything similar since.
That doesn't feel right to me, so I've begun asking myself "who are these adventure modules for?", and I believe the answer lies somewhere in the middle of "veterans and/or people with a lot of time on their hands to absorb, plan, practice, and execute on in a relatively formal manner" and "folks who know their way around the product enough to be comfortable enough with reading 50% of the book and making the rest of the shit up as they go along". This is all fine, but I don't feel like newcomers sit inside either one of those groups. The time investment required in either of these scenarios is more than most people have to give, especially newbies.
Character creation is inorganic, and can be daunting to outsiders. Making a D&D character with only the core book options isn't too daunting, but the process of doing so is laden with irreversible front-loaded choices that must be made before you even get to test drive a character. I'm not talking race and class, I'm talking about backgrounds, tools, gear, class options, spell selection, etc. When you're new to the game, all of these choices can be not only overwhelming, but can lead to disappointment if after an actual play session you wish you'd have done things differently. I'm not saying buyer's remorse can't happen in other RPGs, but I am saying that "rerolling" in D&D can be a lot more involved than necessary. This varies by class too, some are a lot more painless than others but all of them still have a baseline of complexity that's above average. For someone completely alien to the hobby with zero knowledge of D&D Beyond the whole process may seem rather obtuse. Luckily the digital tools are free, but it doesn't stop the fact that most of the narrative/moral choices you'll be making about your character are largely done before you even place them into their fictional world.
Progression in D&D characters doesn't really take place organically, as much as it does assert the concrete and pre-configured arrays of stats and subsystems that gradually gain more options with bigger numbers without much room for exploration along the way. In other games characters typically start out as "chumps" and gain notoriety over time, exploring the 5 W's of their character's persona. However, in D&D characters mostly begin with at least some pre-established credentials, which means you need a solid idea of who/what you want your character to be from the get-go. This works fine for experienced roleplayers, but can be hard for newcomers, the bashful, and the perpetually indecisive. If you happen to fit more than one of those descriptors, it can be particularly problematic.
The mechanics require nuance, and lack streamlining. Have you ever had the joy of explaining Vancian magic to those unfamiliar with it? Unless you played a previous version of the game and are already familiar with it, it can be a tough thing to wrap your head around. Especially for younger, modern gamers used to systems such as mana/magic points, or any one of the other vastly superior mechanics for tracking the rationing of in-game spell resources thanks to modern game design. Explaining to new players a system that's based around the works of a science fiction author who's work was popularized likely before they were even born isn't exactly a shining beacon of accessibility. Granted, there are alternatives that are offered within the DMG but those require more investment and underlying experience and understanding of the game's mechanics as well.
The core of D&D is a fantastic system and it has spawned so many other games, literal hundreds if not thousands, from the very core set of mechanics and attributes. It's the rest of the stuff that gets tacked on, side-loaded, and injected as subsystem that bogs the game down. Inspiration is perhaps the biggest perpetrator of the stinking "whoops, forgot to put in one of those whimsical narrative-focused resources in our game like all the hot indie RPGs" that emanates from the 5e system. Granted, each class should have their own bits and bobs that make them unique, but 5e is chock full of finnicky subsystems for each class (beyond just spellcaster vs. non-spellcaster) and I'm not sure that's doing them many favors on the approachability front. Especially after new gamers are exposed to games outside of D&D, I often h ear remarks along the lines of "wow, this is a lot easier/better/faster than D&D!". I'm not sure sentiments like that exhibit a low barrier to entry, but again, I digress.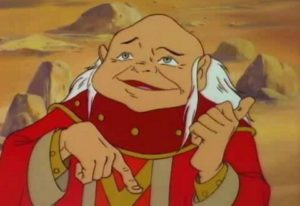 Lots of the marketing is based around nostalgia. Most of the products released so far have been tied to established universes and properties already well-developed within the D&D universe. I get it, it's safe. Selling retro-styled T-shirts and endless types of licensed retro schwag is definitely a way to help market the game, and even those who have no idea that it's nostalgic will likely bite just because it's D&D and it looks cool as hell. We're not seeing much in the ways of new frontiers within D&D though, at least 4e had the nerve to toy with a new setting and get rid of Vancian magic, but we all see how that worked out. More we're seeing games, movies, and other media becoming less about creativity, and more about meeting sales projections. It's a bit of a bummer, but it's a reality. I get it, creatives have to pay their bills too, so being creative within a well established space is what we're getting. For a new player this is probably a moot point, but I still feel it shows more of my point that D&D isn't really being aimed at newcomers.
It's not attempting to bring in younger crowds. This one's a bit of a nitpick. I love the coloring books and other "ancillary" products that have been created around D&D over the years. I was first to snap up A Practical Guide to Dragons and How to Trap A Zombie… when my kids were younger, but none of these things actually aided in getting my kids or their friends accustomed to playing rpgs. There's no kid-friendly supplement for D&D or slimmed down rule adaptation aimed for getting younger players into it. That's fine, I understand it's probably not a target demographic but it's still a noteworthy thing to mention when there are so many other games out there making a conscientious efforts to get people into RPGs at a younger age, thus growing the hobby.
Options and Adjustments
Listen, I still think that D&D is a fantastic game, and I'm not crusading against playing it. I'm simply making an argument that it's probably not the best, most approachable RPG to get started with. The ever-growing checklist of things that I feel needs to be done in order to make the initial experience pleasant for a new D&D player is growing.
Only pregens to start, roll your own after initial session

Optional: Stripped down "level 0" characters with only a race and basic gear/weapons

No pre-explanation of rules, just begin playing and explain every die roll / mechanic as you go
Stripping alignment info and backgrounds from said pregens
(As DM) Running homebrew, third party, or community content.
No miniatures on the first session, focus on the narrative.
No adventures that require pre-existing knowledge of the canon of any particular setting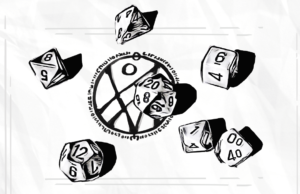 It's not a huge list, but it's one that I feel shouldn't be necessary. I'm not on WotC's payroll so the desire to keep using D&D as "the gateway" when there are plenty of other games out there that do a better job feels increasingly nostalgia-based instead of being based in logic. There's always the case for just trying new ones, and of course my go-tos for games that do the initial jump far more gracefully than D&D right now are: Savage Worlds, Shadow of the Demon Lord, and Index Card RPG.
Of course I've made cases as to why in the past, but obviously these are always going to come down to personal preference. If you think D&D is a top notch option for this or don't mind the hurdles, then more power to you, our hobby growing is never a bad thing. All I'm getting at is, at this point in time for me personally, I've gotta switch brands and introduce D&D as an option once the RPG wheel has been greased a bit. I'd love to hear your thoughts in the comments if you made it this far. Until next time, game excellently with one another!