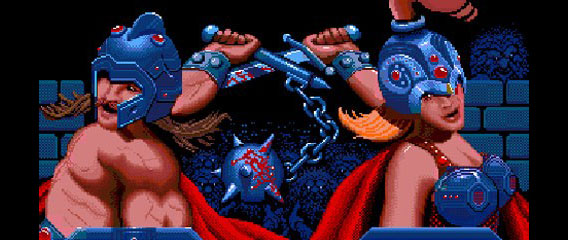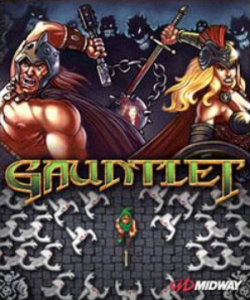 I think it's safe to say that I've spent a decent bit of time here inside the D&D hive mind. After 26 years, 20 of those so far have been well spent playing a myriad of video games. So in turn my views on gaming and more specifically Dungeons and Dragons may be of the minority within this community. I'd like you to lend me your ears whilst I show you my side of the story.
I started playing D&D with 2nd edition during high school and have played every iteration since then, just recently I have widened my RPG horizons a bit by trying both Dragon Age and Gamma World. That being said I am no newcomer to RPG's and do at least have a solid base understanding for what "old school" and "classic" are considered to be within our realm of hobby entertainment. However at the same time I have multiple definitions for those words and find it a bit unsettling that so much disambiguation often goes into defining these terms. Is only one definition of 'classic' allowed to fit into tabletop RPG's?
Though not all always, there are plenty of blogs and personalities out there on the internet that claim that video game elements inside D&D are a bad, bad thing. Some do it boisterously, and some not so much. Though I won't go too far into detailing these thoughts, I'm sure most of you are familiar with them. I don't see the problem with D&D emulating WoW or other games, in fact I embrace it.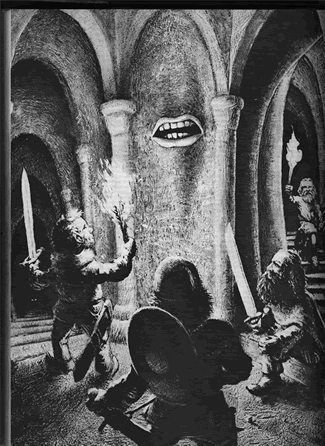 A Bit of History
Let's keep in mind I didn't' grow up with red box, He Man, or incense choked rooms filled with graph paper, lead miniatures and dominoes forming makeshift dungeon walls. I grew up with Xbox, Mega Man, Nintendo and the Internet. I grew up with movies that had high production values and awesome special effects, so I suppose my imagination has been 'spoiled' by things I've already seen in these places.
To my generation our gaming "roots" are 8 bit Nintendo controllers, keyboards, and the horrible screech of dial up modems. Games like Hexen, Zelda, Diablo, Half Life and dare I even say World of Warcraft have all contributed to potential girlfriend loss and late nights of unhealthy binge eating/drinking/smoking while gaming – just like our pencil & paper gaming forefathers.
Let's face it, the RPG biz isn't exactly mimicking Hollywood or the video game industry in scope, canon or profit margins so keeping a customer base requires extra effort. Doing so means either re-enticing old players or drawing new ones in. Being that the latter seems to be the easier route to travel, it only makes sense to throw in some more popular gaming mechanics and tropes in order to familiarize the content for a younger audience. After all new players aren't drawn to the hobby, it will die with us.
"Role Playing *Game*"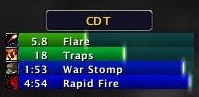 Let's take for example the infamous martial daily powers, the argument against them is that there's no way a character should 'forget' how to perform such feats and so they make no sense. To me these reflect powers from WoW that had extremely long cooldown times because in an MMO the cooldown time on certain abilities was made in efforts to balance the game, not enhance it's realism. If an in-game reasoning is absolutely needed then perhaps the power is so straining or opportunistic that perhaps it could only be pulled off once a day, however I don't find explanations like this necessary because D&D is in fact – a game.
Which brings me to the basis of my argument, which goes far beyond marketing implications. What I'm trying to say is that by putting video game elements into RPG's we can potentially provide more fun, dynamics and balance. Yes 'spamming' abilities over and over isn't 'realistic' or 'classic' when compared to the ancestry of tabletop RPG's, nor is the high fantasy scheme that now vastly dominates the once primarily medieval fantasy setting. These mechanics that mirror video games are consumable, and for a lot of us easy to comprehend due intrinsically to their video game origins.
How more 'realistic', simulationist or plausible game elements and/or mechanics are elevated above those that exist solely to make the game more fun, is a notion I don't quite grasp. Just because something isn't cleanly represented as an in-game happening doesn't mean it has no place, because once again we are discussing, a game.
Plausibility, the Only Recipe for Fun?
Puzzles and traps for instance, are always very guarded topics regarding dungeon ecology, purpose, placement, reasoning and functionality. The chess trap in Resident Evil 0, or the cake puzzle from the 7th Guest, gauntlets full of traps and monsters from Quake and Hexen were all quite memorable, and for good reason. These games, all critically-acclaimed, were riddled with traps and obscure puzzles that were totally out of place from a realist standpoint.The point of them was the fun and challenge they offered, not the faint logic that surrounded them.
Within healing surge mechanics I see video games far and wide: a bandage, some pills or item of food that replenishes health and heals those bullet wounds and lacerations right up! Sure it doesn't make much sense and is far from realism, but it helps the game flow along nicely. I do understand hit points are abstract and that there are a ton of plausible ways to view healing surges from an in-game perspective if there is a need for such thing, but I truly don't think there is.
What this all boils down to is that I do believe that Gaming is, at its core, a means of entertaining ourselves, and it is unreasonable to dismiss or undermine mechanics that emphasize this goal simply because they do not fit the simulationist or narrativist paradigm. I think I speak for the majority when I declare that we play games to have fun. I'm not trying to dole out prescriptive statements here, but merely articulate a different, equally-valid perspective on games and game design that is under-represented in discussions about roleplaying games.